I just got back from NYC last night and it's back to work, but I wanted to post a little recap of the last week.
I've always had this strange fascination with the Big Apple. It's a city that excites me, inspires me, and intrigues me. When I get off the airplane and plant my feet on the ground, I immediately get this rush of energy. The city is just so full of life.
I've visited NYC on a couple other occasions and I knocked out most of the major "tourist" stuff during those visits, so this time I wanted to spend the week meandering through the various neighborhoods doing what I do best- exploring. By default, I've always been an explorer. I have no problem spending an entire day walking with no real destination, or purposefully taking a wrong turn just to see where the road goes. Just call me Dora the Explorer.
I must have walked about 100 miles while I was there, but now I can say that I walked across the Brooklyn Bridge and back and that I've walked the entire perimeter of Central Park. And along the way, I saw Ashton Kutcher, Charlie Gibson and Jessie Spano (ok, Elizabeth Berkeley). I also tried to meet up with the lovely
Opinionistas
, but, unfortunately, we couldn't coordinate our schedules. She was the catalyst and inspiration behind me leaving my awful corporate/legal job to pursue something I'm passionate about, so I really wanted to meet her. Maybe next time!
Of course, I snapped a few photos during my visit...
I hit up the most important things first:
Then, I got a little cultured in Chinatown and Little Italy: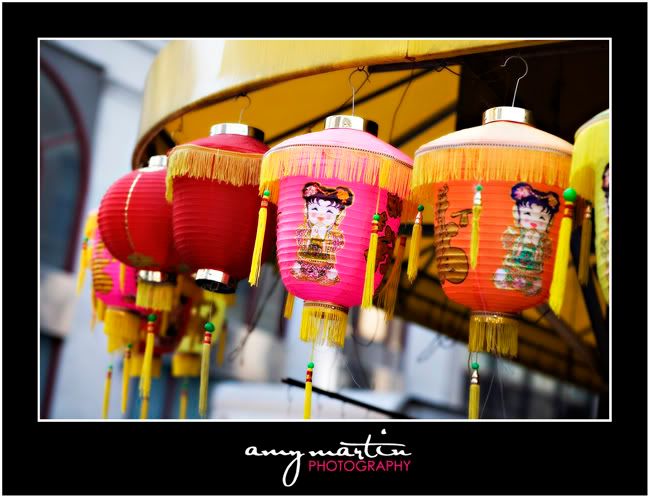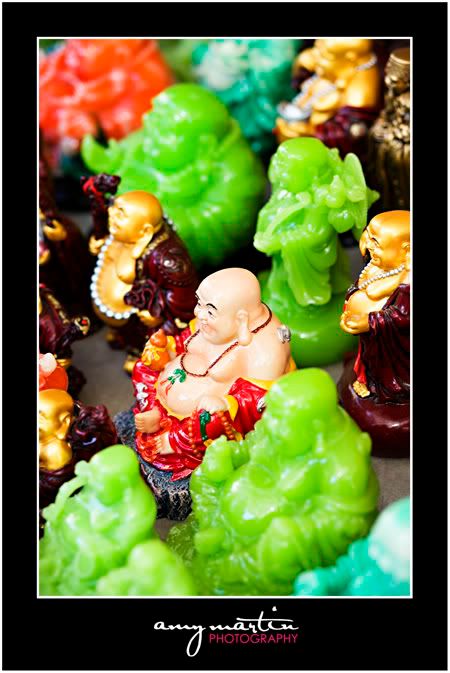 Quite possibly my favorite street in the entire world:
If I lived in New York, it would be here: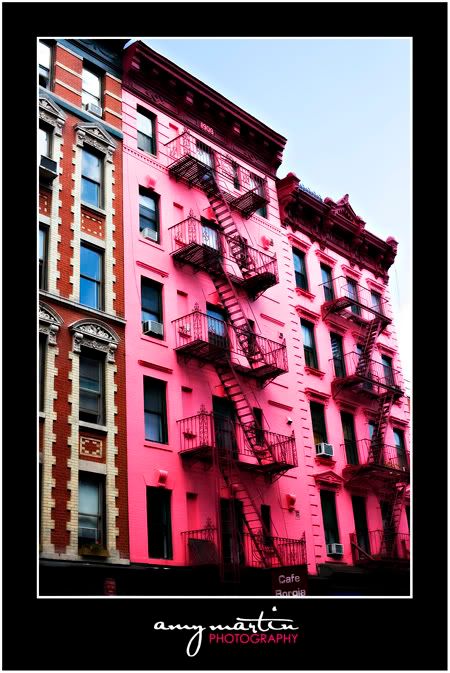 These next few are for my friend
Candace
, who can crochet like a mad woman! She has a fondness for this store in Soho named
Purl
, so I went and took a couple pics for her. The door: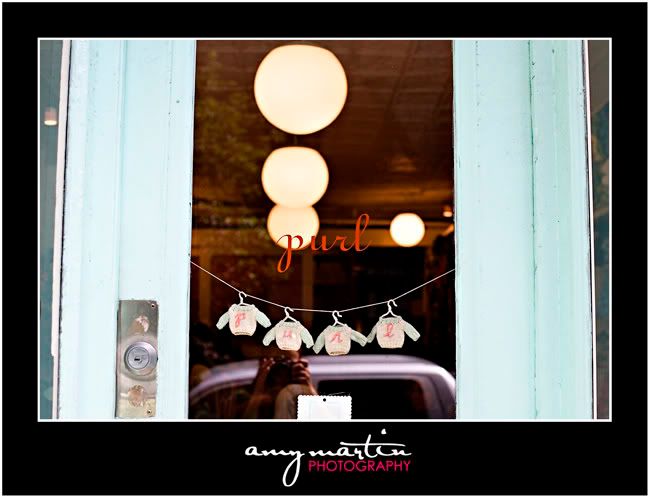 The Purl dog, who just looks thrilled with his doorman duties: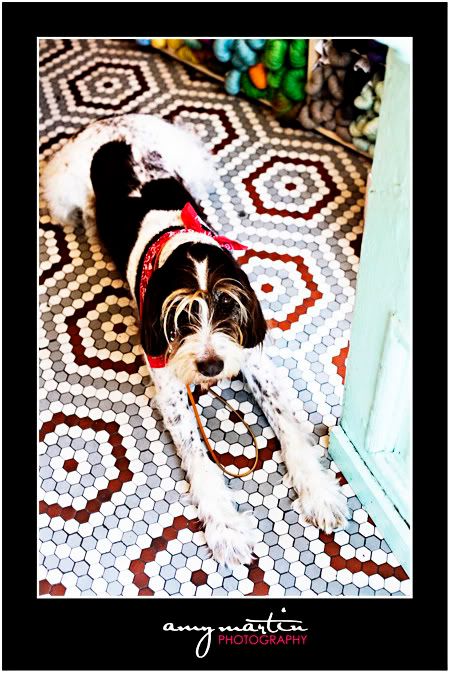 Yarn in all sorts of colors and textures... rainbows of yarn!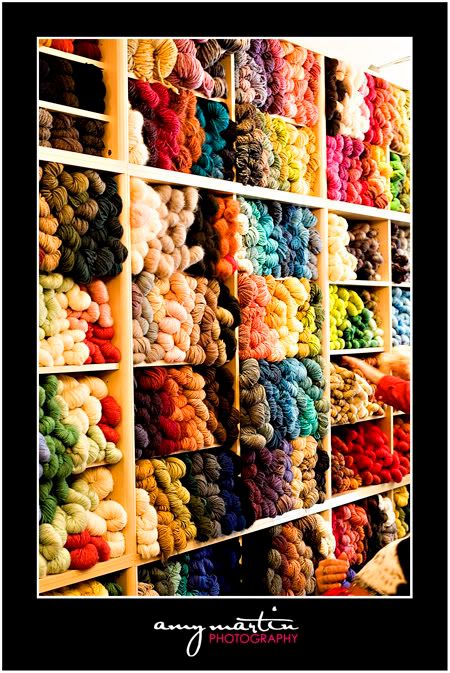 A few random textures and such: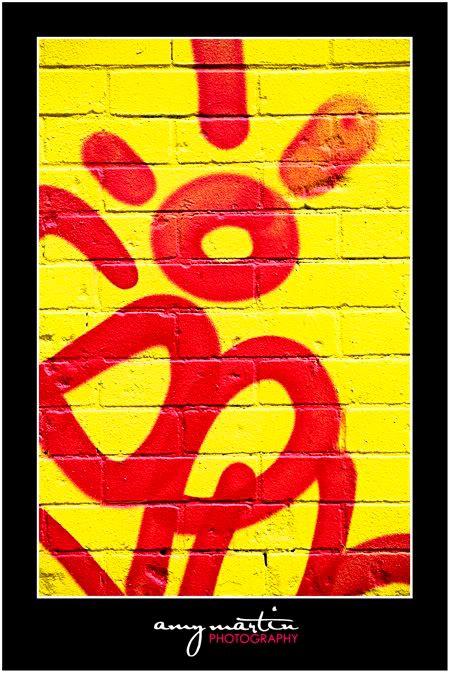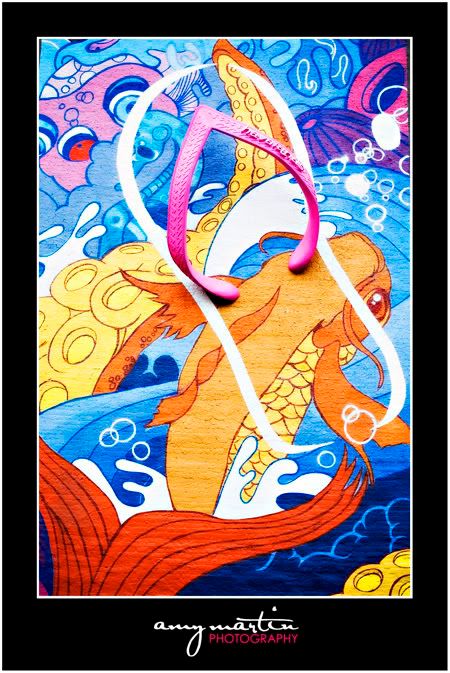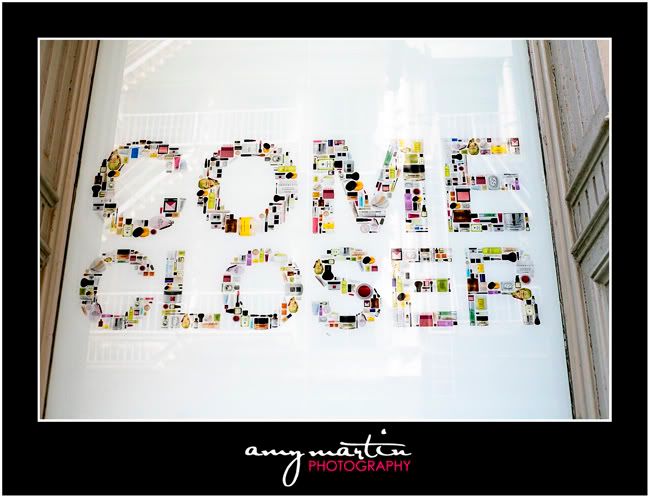 And finally, the
Rainbow Room
, where I'll be shooting a wedding with Jason Groupp and my girl Scarlett in a couple weeks!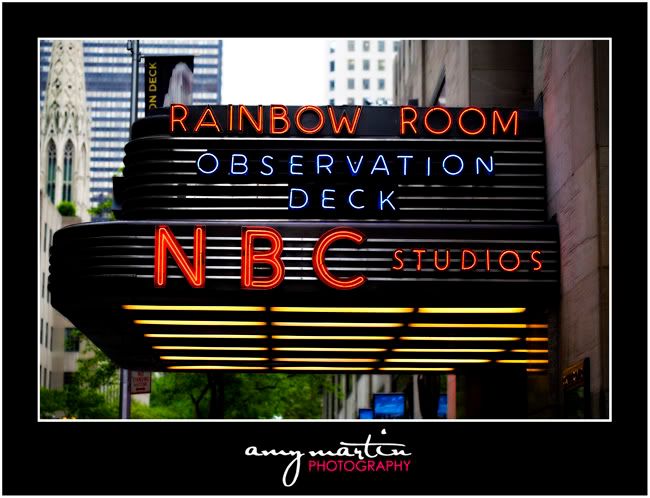 I'm already excited to go back!
posted by Amy @ 3:00 PM,

10 Comments: