How great is our God?
Just before Katherine and Joe's beautiful ceremony concluded, the entire wedding party and congregation sang this praise and worship song. The words of the song echoed through large sanctuary and seemed to hang heavily in the air. With everyone's voices lifted in unison, it was hard not to feel the significance of that moment in time.
Katherine and Joe's wedding was filled with emotion and joy and I was blessed to be a part of it. I don't generally cry at weddings, but this wedding was different; I cried twice. I think Katherine and her father shared the most tender, emotional father/daughter dance I've ever witnessed. Katherine's dad said to me, "it's been an emotional couple of weeks" and as he danced with his daughter, no emotion was held back. He was proud, happy, and sad all at once and it was beautiful to see such an obvious bond that existed between a father and his daughter.
The rest of the reception was nothing but F-U-N. Katherine told me earlier in the day that their guests liked to dance. What a HUGE understatement. The dance floor was standing room only. It is the only wedding I've ever been to where just about every single person in attendance was tearing up the dance floor. And of course, I was right in the middle of it all. :)
Katherine and Joe- thank you for allowing me to capture your day. Many blessings to you! Good luck at that
other
Virginia school! :) A huge thank you to my friend Brooke who made the trip to Knoxville with me! Thanks girl!
Getting ready:
Some details: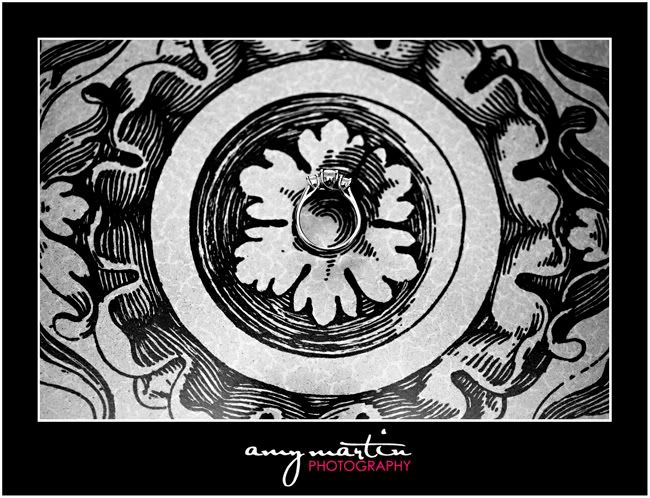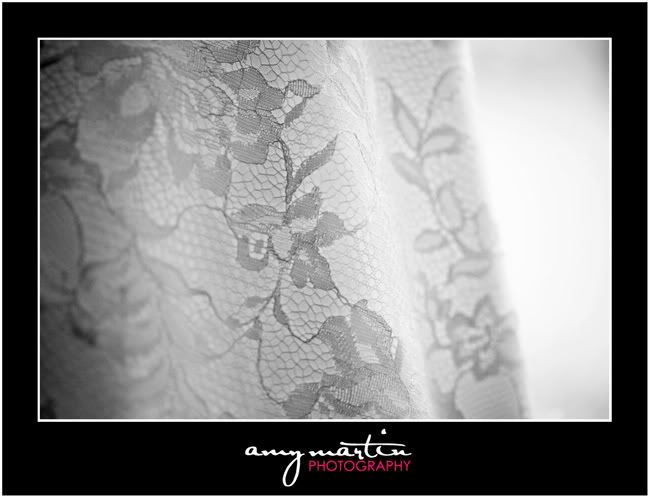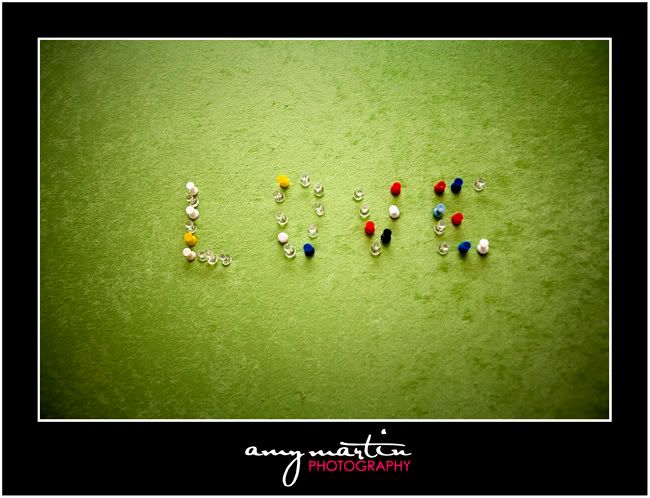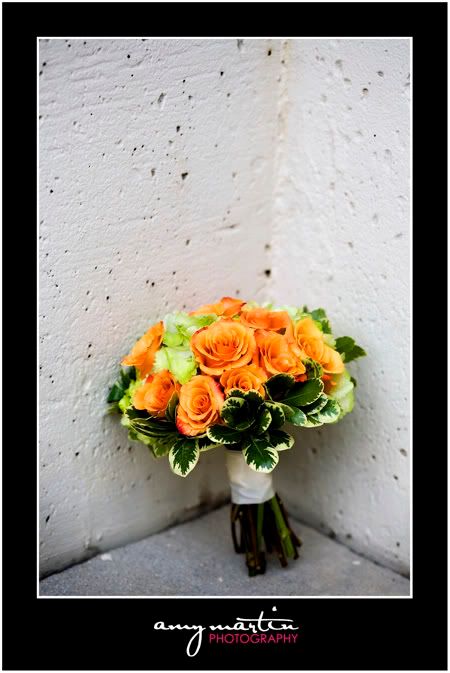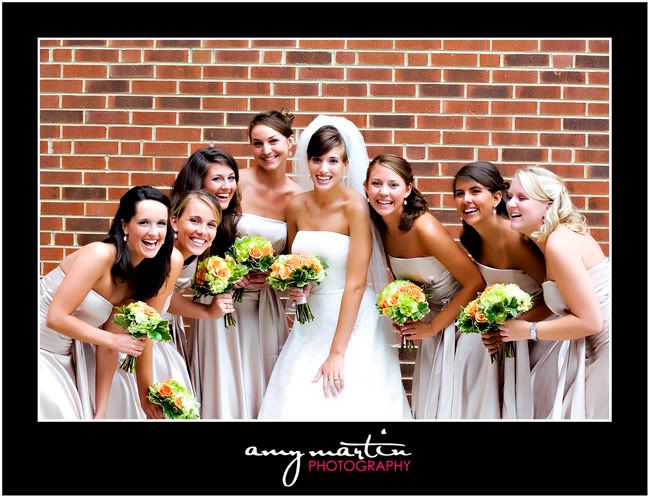 First dance:
Katherine with her dad: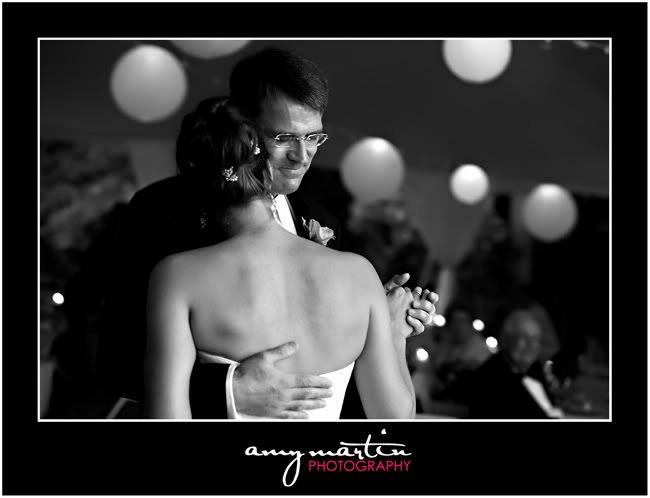 Like I said, they had some amazing dancers in attendace. There were even a couple of dance offs.
Can your pastor do the robot?: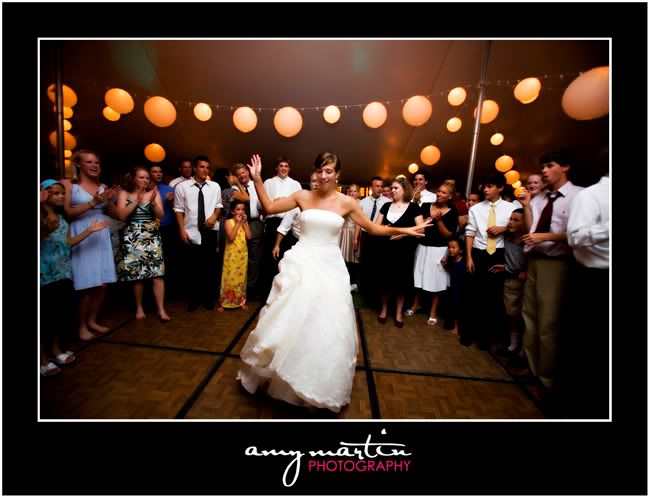 These guys didn't stop all night: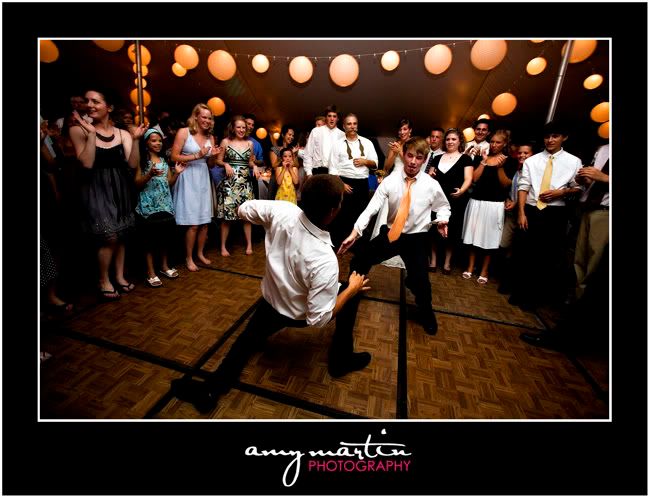 LOVE fun guests: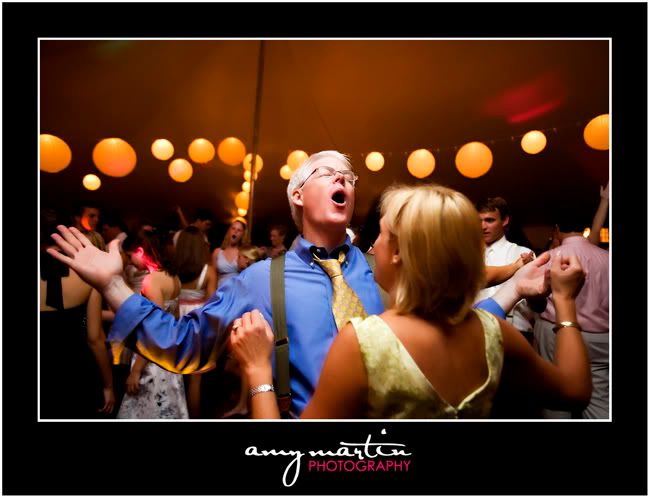 One last shot of the TONS of chinese lanterns that decorated the tent. They provided some amazing ambiance throughout the night:
posted by Amy @ 9:25 PM,

14 Comments: