Peyton


Wednesday, November 28, 2007
Leaves and acorns crunched underneath my feet as I walked my family's land. Burnt orange, red and gold leaves fell gently from the enormous trees that cover the farm. The late afternoon sky was cloudless and blue and gave way to the sun which cast a golden hue on everything it touched.
It was the kind of day that just smelled like fall. As if every time I took a breath, autumn itself permeated my nostrils.
I was home for Thanksgiving and had no plans for me and my trusty camera, but the postcard-perfect fall day prompted me to rethink those plans to take advantage of the crisp autumn scenery. The solution: my cousin Peyton.
Peyton's sweet and gentle nature are the benchmarks of her personality. She's quiet and shy (nothing like me when I was that age!) and has such a beautiful spirit... which I was thrilled to capture on such a beautiful day.
Here are a few of my favorites: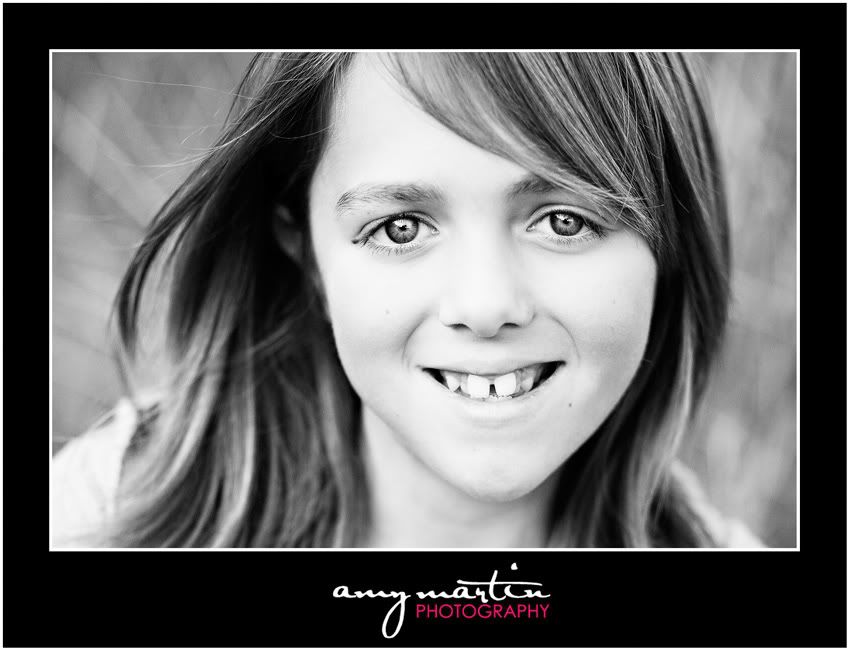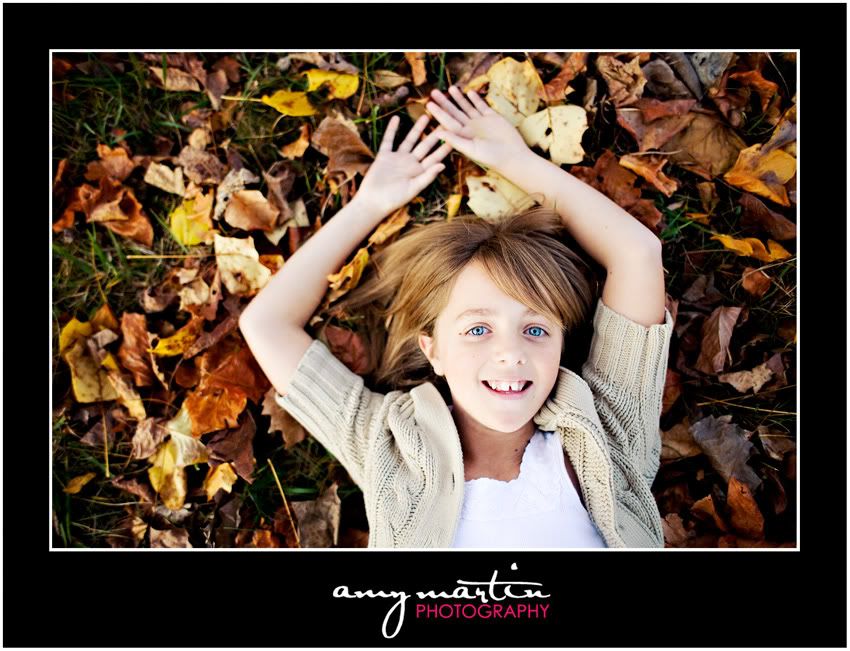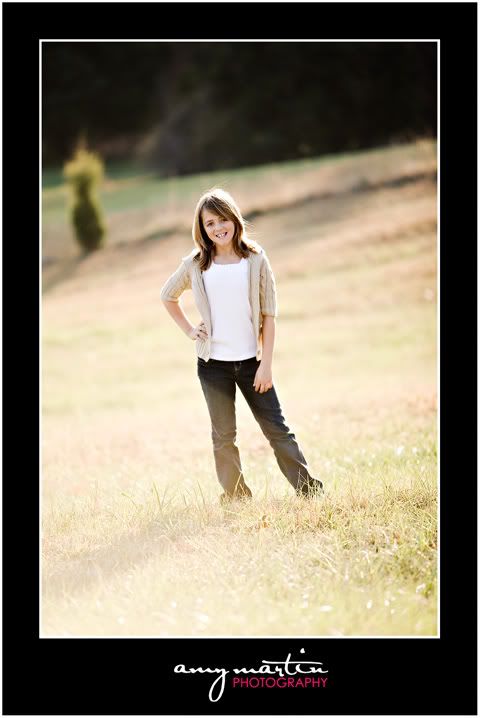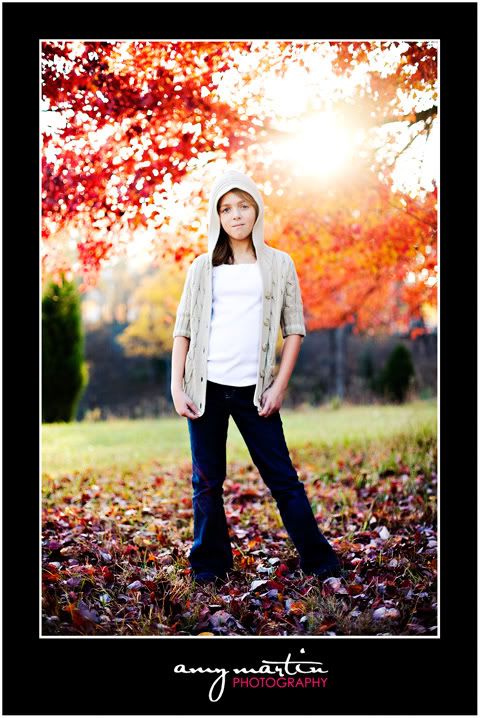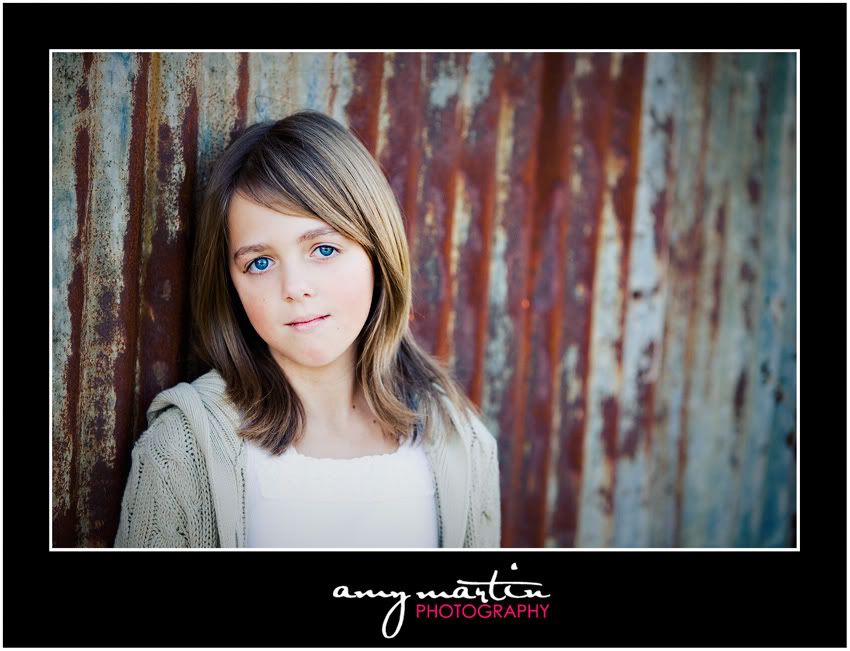 I told Peyton she looked gangsta in this photo....
...which resulted in this photo. And I love them both. :)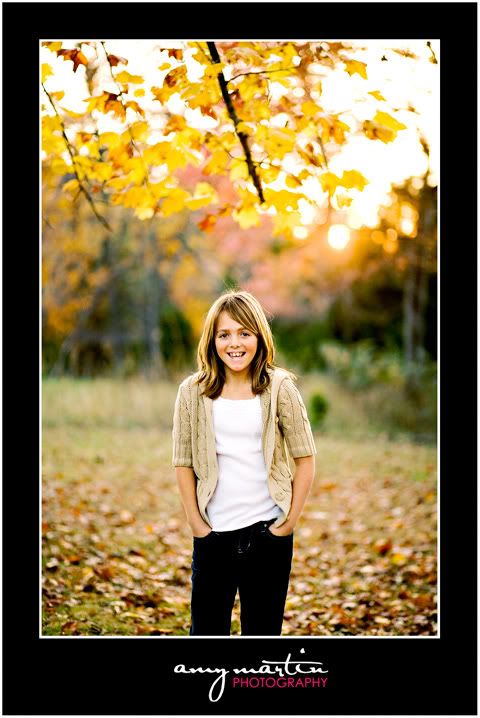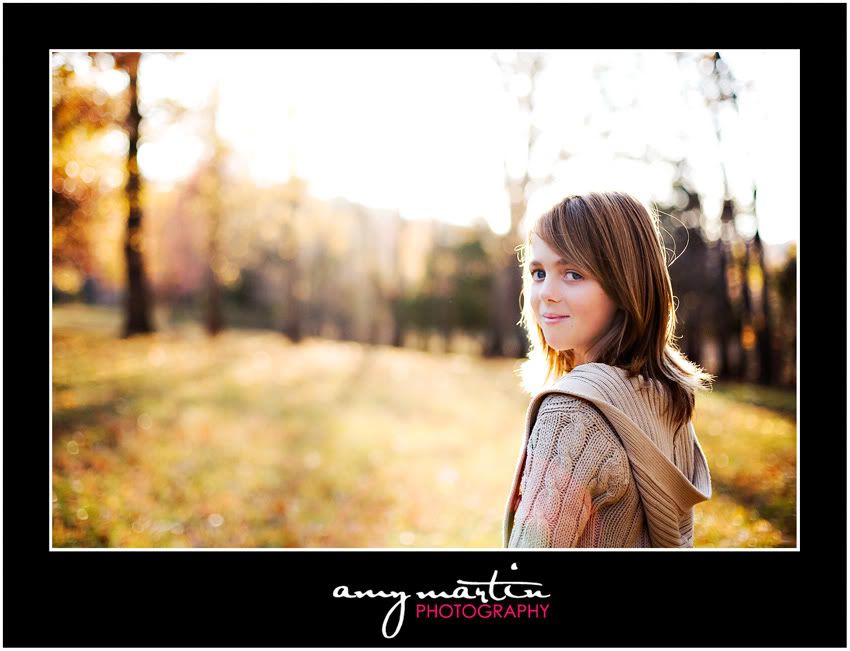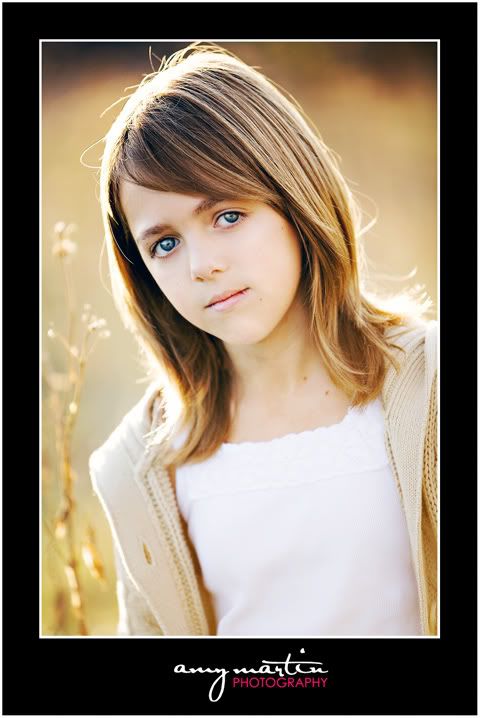 posted by Amy @ 7:46 PM,

13 Comments: