It amazes me how a twenty pound child can turn grown adults- myself included- into babbling, baby-voiced baffoons (say that three times fast!).
My nephew, Ayden, turned one a couple days before Christmas. So, to celebrate his first year of life, everyone got together for a little birthday party. As Ayden was passed around the room like a hot potato, I watched grandmas, grandpas, uncles, aunts, and cousins morph into Elmo impersonators, make-shift airplane simulators, and well, basically the most exciteable and animated versions of themselves. It's fun to see how the little guy melts everyone's hearts and brings out the kid in us all. :)
Happy Birthday, Ayden! I love you!
I didn't take too many photos, but I did get some of Ayden enjoying his cake.
He got a mini cake of his own. He needed a little help at first, but he certainly figured out what to do with it. I'm certainly glad I'm not the one who had to clean him up. ;)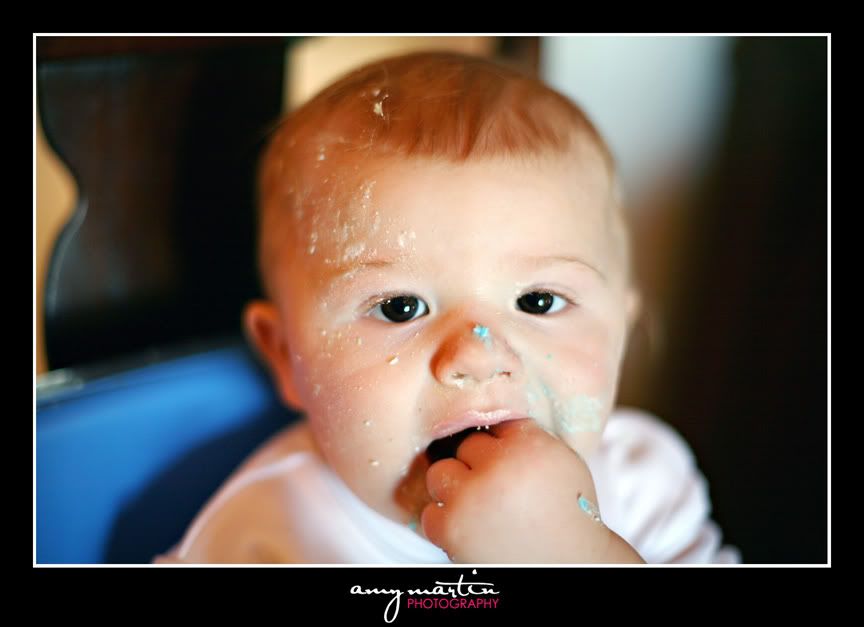 My favorite Ayden face: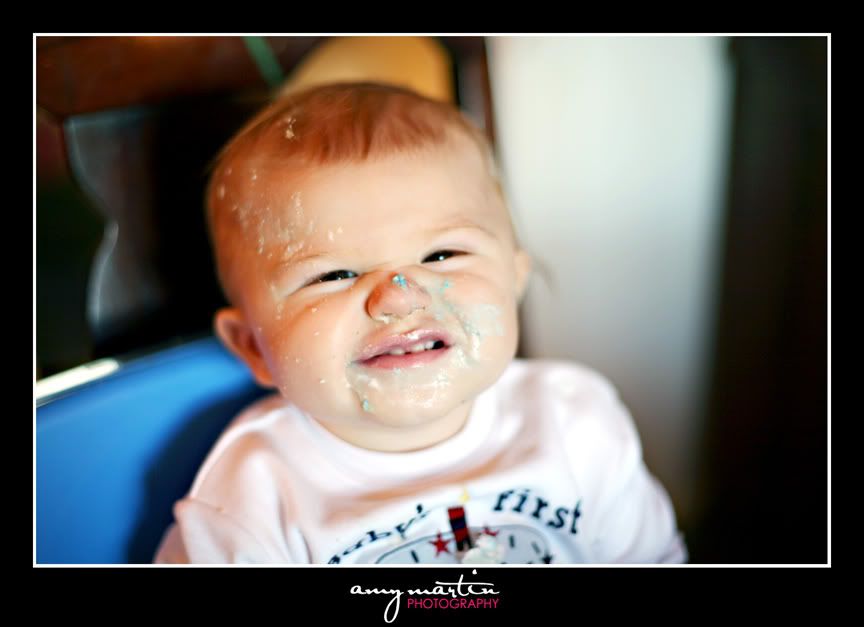 A couple of the cousins. Camden: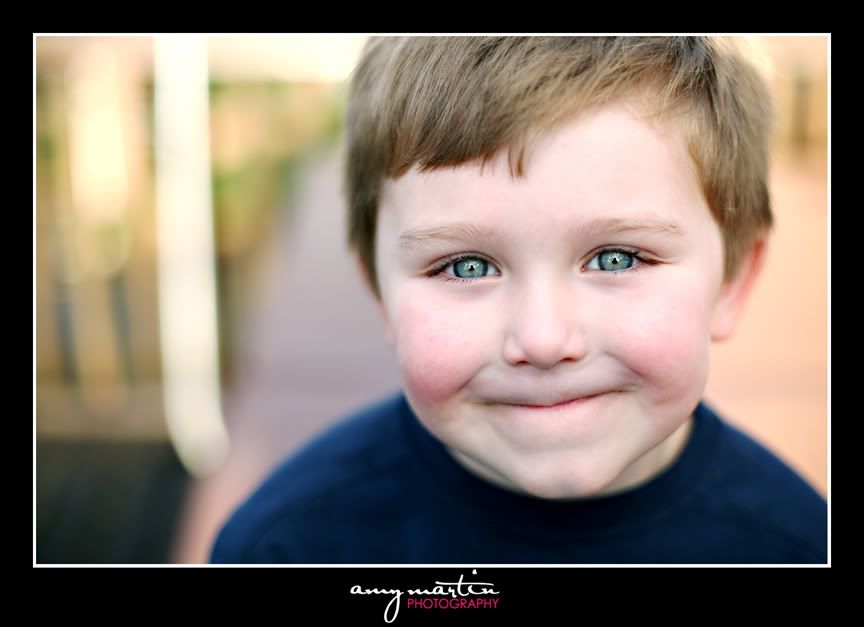 And McKenna: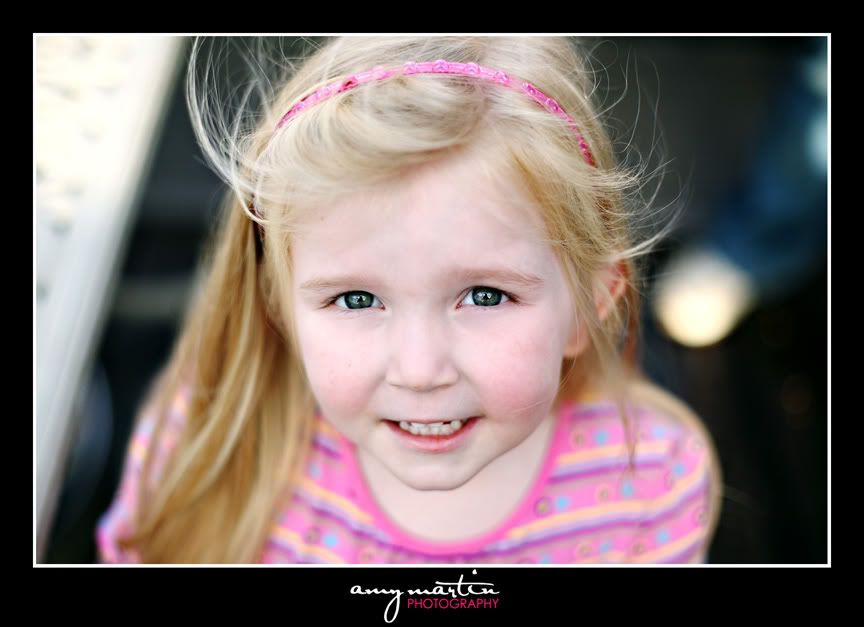 "Thanks for coming out. It's been real."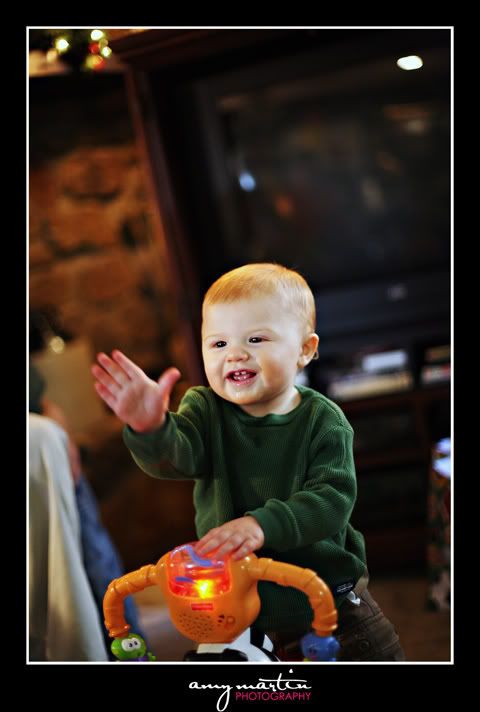 And one more of the birthday boy, as I was telling him bye: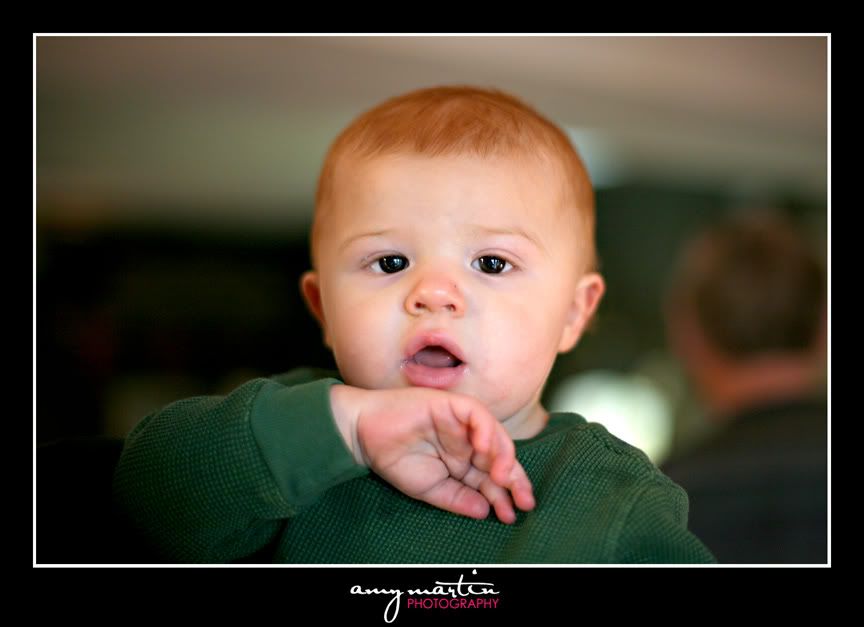 posted by Amy @ 11:31 PM,

2 Comments:
Amy.. these are awesome.. you really pretty much captured a first birthday pretty well.. I always enjoy watching the little ones try to figure out what to do with a cake to them selves.. teeeheee..

At 9:50 AM, Stacy Cross said...