Sometimes things don't go as planned... and it works out beautifully.
We had originally planned to start Carrie and Ed's session at one end of the Las Vegas strip and work our way down, stopping at various locations along the way. When I arrived at our pre-selected meeting point, I immediately knew we should go elsewhere. The combination of harsh sunlight, noisy rush hour traffic and thousands of other photographers roaming the streets was not inspiring, to say the least.
When Carrie and Ed showed up, they were willing to relocate to another part of town and I couldn't have been more pleased with their flexibility. So, we packed up, headed away from the strip and had a great time exploring the streets of downtown Las Vegas together. And- in my opinion- those streets were the perfect setting for such a fun, vibrant couple. As I said, it worked out beautifully.
Carrie and Ed- I had a wonderful time getting to know you and your city... I hope I did it justice! Good luck on your move and I wish you all the best!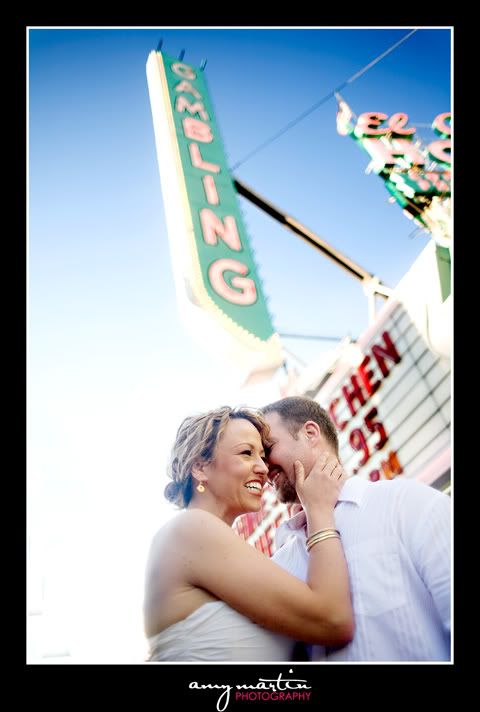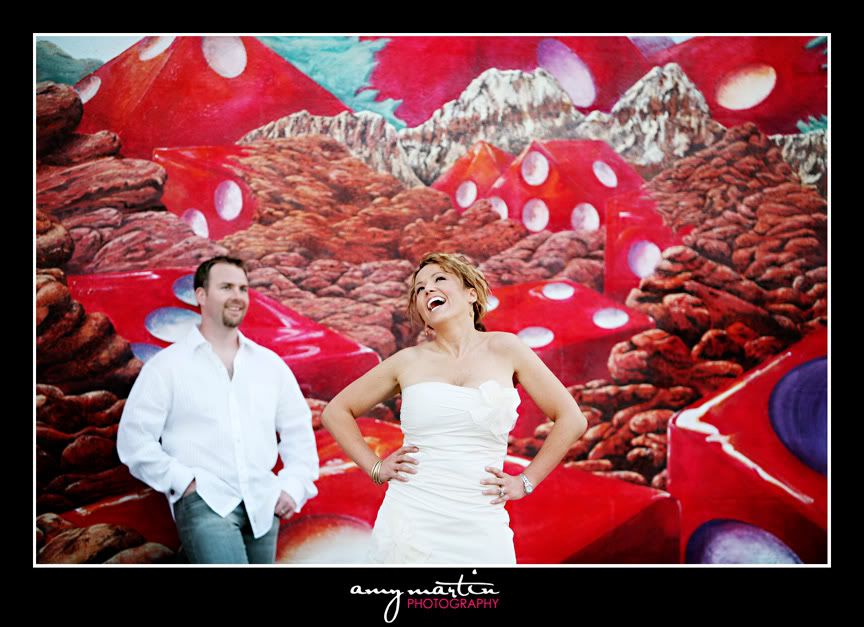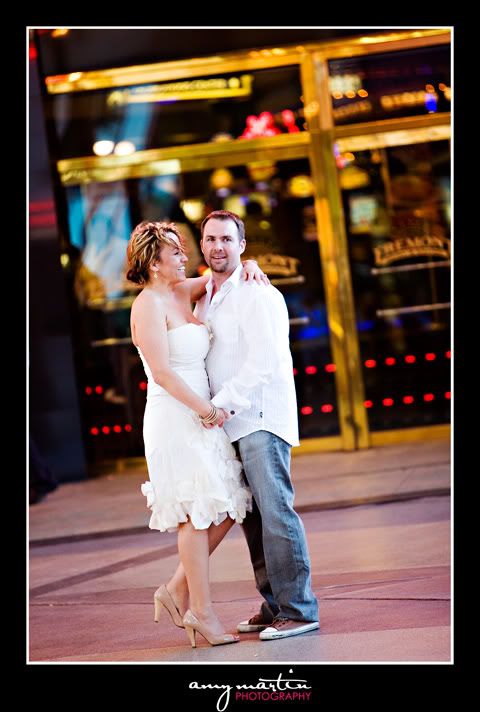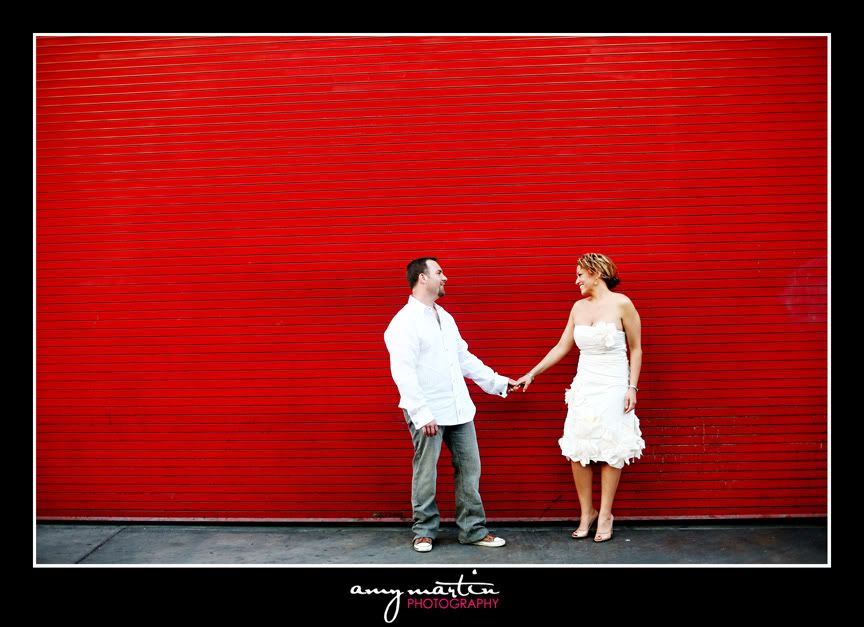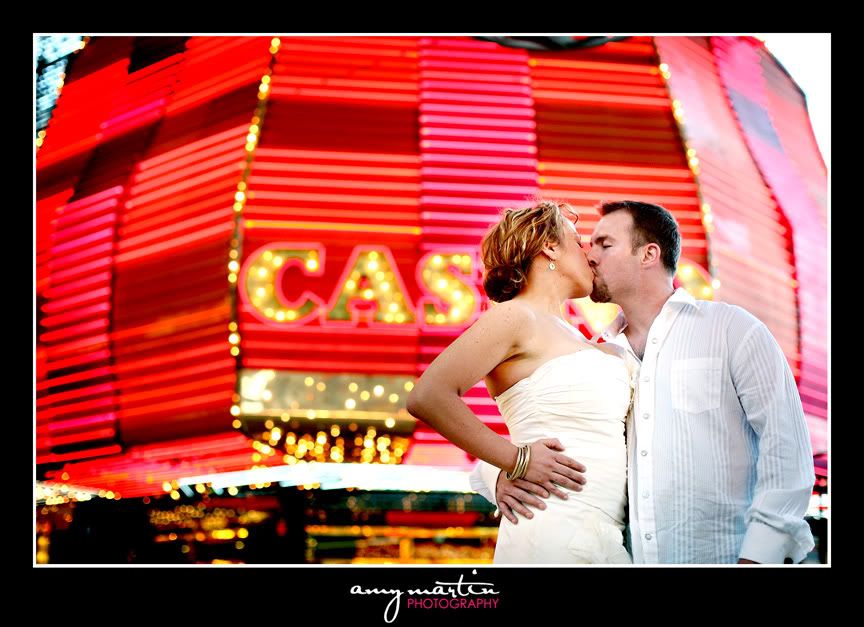 Before we packed our bags, we caught this cool shot of Carrie:
Viva Las Vegas!
posted by Amy @ 4:22 PM,

20 Comments: