I'm beginning to think it's me.
I've been traveling quite a bit lately and while I'd love to say that my travels have been smooth sailing, to do so would be a lie. I anticipate and accept that there are some things that can go awry and really mess with one's travel equilibrium. Things like getting put in a window seat when you have a slight case of claustrophobia. Things like your room key not working and having to go all the way back to the front desk to get a new key. Things like your room's electricity not working once you actually get a working key. Yes, all of the above happened on my most recent trip to the Dominican Republic and while not ideal, they didn't ruin my day.
However, not having my luggage for the second time in a month tends to bring out the
Debbie Downer
in me. After a flight, the first thing I want to see is my perpetually overweight-yes, I always seem to pack ten pairs of shoes I never wear- bright orange suitcase come around the baggage carousel. But, as Mick Jagger said so eloquently, you can't always get what you want.
Luckily, my awesome friend
Mary Beth Tyson
was with me and let me have dibs on pretty much anything in her suitcase. Even more luckily, she packed an extra bathing suit, so I didn't have to succumb to the $100 seashell and sequin adorned thong bikinis which were readily available in the hotel gift shop. ;)
In light of all the mishaps in getting to my most recent destination, the rest of the week was fabulous. Mary Beth and I photographed a great wedding and spent the rest of our time soaking up the sun on a beautiful beach. All in all, I really can't complain! Except to Delta. ;)
Because a post isn't a post without pictures, here's a quick shot I took with my iPhone on the way to DR: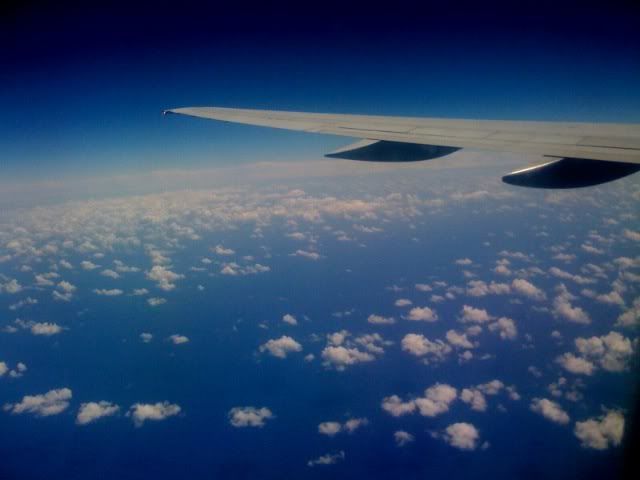 And one Mary Beth took on the way home: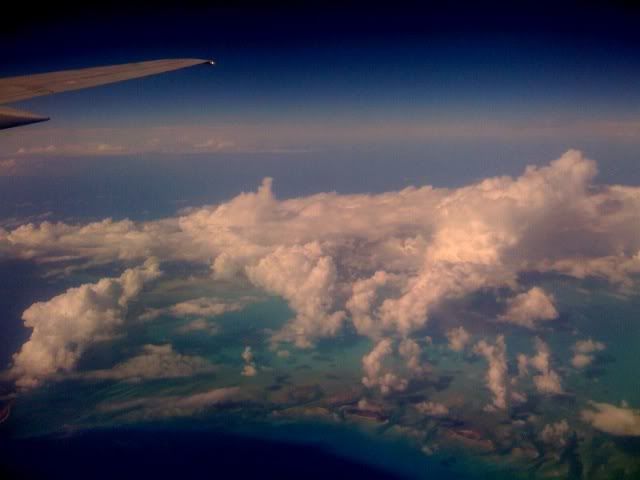 More "real" photos coming soon!
posted by Amy @ 10:16 PM,

6 Comments: